For many years, Pat Jones Karins has kept a data base and mailing list for the Class of 59 and has been active in reunion planning.   Each member of the class remains indebted to her for these efforts to keep all of us registered.  Please keep her apprised of  your current mailing address.  If you prefer, you can  

This online listing is maintained on behalf of Jean King Hutchison, of Madison, MS.  Please notify her by e-mail of any corrections or changes to your listing.    

Class of 1959 at Onondaga Valley Academy in Syracuse, NY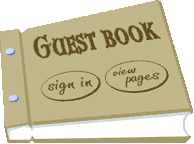 If the student's name appears in blue, click on it to view their web site or a recent photograph.  Click on the link after the individual's listing to send them an email.

This page was last updated on: March 6, 2012