Members of the faculty during the early years at

Jamesville-DeWitt High School, DeWitt, NY

(1955 through 1964)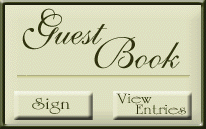 This page was last updated on: March 23, 2011
The song playing in the background, "The Vacant Chair," is offered in remembrance of those students and faculty members for whom any reunion must now come too late.

REFRAIN:

We shall meet, but we shall miss him

There will be one vacant chair

We shall linger to caress him

While we breathe our evening prayer.

You will find other piano favorites of mine

This page has been created by Edward Hutchison of Madson, MS (J-D '59) who cordially invites your comments, corrections, and additions.

Like most kids, I labored under the delusion that my teachers were all very ancient.  When I undertook the preparation of this faculty list and began researching various sources, I was surprised to find that many of my teachers at J-D were only a few years older than their charges.  But if there was not much of an age gap, a very great social gap existed between students and teachers.  An example of the formality typical of those times is that I probably could not have told you the first names of most of my teachers.  I suppose that, like my chums, I just assumed that teachers fell from the heavens, fully grown, looking stern and scholarly.  The idea that they had first names, were once kids, or had any kind of social existence would have shocked me. Well, I now know better, and as I have tracked down my old tutors, I have found them eager to relive the good old days at J-D and to share their memories and experiences, and for that I remain very grateful.

-----Click on the name to send email-----